Why not celebrate the end of 2010 by playing a music link in the background while you contemplate the wonders of life?
These wonders of life I believe include your blessings and experiences that you have already had and those about to be.
I just found this great picture file of Christopher Walken in space from the site called Mighty Optical Illusions.
http://www.moillusions.com/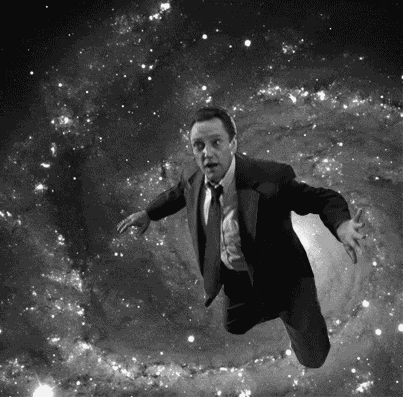 So I say check out Chris as he moves forward on his interstellar quest for more cowbell while you listen to some tunes. I dig these two for starters:
The George Russell Sextet playing an excerpt from
Electronic Sonata For Souls Loved By Nature
http://www.youtube.com/watch?v=CIIMGBKb8CA&feature=related
and also
Iron Butterfly playing their
Iron ButterflyTheme
http://www.youtube.com/watch?v=EDoWtqIGUjY
If you hold the Ctrl (Control) key down while you click on the link, the tune should automatically begin playing in the background while Chris does his thing.
Cheers and Happy Holidays!