In the early 1990's when I lived in Los Angeles, I had an opportunity to go to a special event that I couldn't miss. On Sunset Boulevard across the street from what was at that time the location for Tower Records, Book Soup was presenting Brian Wilson of the Beach Boys who was signing copies of his new autobiography enitiled Wouldn't it be Nice.
It was early in the evening as I waited in line patiently with the other fans to gain access to the store.

We were allowed to enter in small groups of perhaps 5 -10 people. When it was my turn to meet Brian I asked him what music he had been listening to and enjoying and he replied "Joan Jett."
In the background about ten feet away to the left behind Brian I could see someone who was probably with the staff smiling. The mood in the room was a gentle feeling of shared quiet approval. I told Brian Wilson that I thought his track "Melt Away" from his self-titled 1988 solo album was right up there with any of his best material. Before I left, I thanked him and I shook his hand. He chose to keep his pen in his right hand and it was cradled in a resting place between his pinky and thumb on one side and his middle three fingers on the other side. It wasn't a blood brothers gesture but with this odd but appropriate handshake, to me this was an act that sealed and confirmed the spiritual and holy and emotional bond that I have always felt with the best music that I adore, and here was a rare opportunity to honor and thank a creative master in person after years of partaking in visits to his aural kingdom of confessional studio storytelling.
His autograph was certainly legible and a bit scrawled like a child would make in the fifth grade and I could really identify with it as my penmanship has always been horrible. The signature made me recall the blotted ink of my youth, it made me remember my history of inadvertant artistic smudges using a BIC pen either on paper or the regular bluish bleeding through from the pockets of my pants or ruining the pocket of a previously white button-down shirt as the ink erupted onto what had become my personal canvas of clothing. Ah, the travails of a brutal youth.
I was so pleased to be at the book signing; I can remember my fun paying tribute to Brian Wilson as a junior in high school back in 1974. I was the MC of the Friends School talent show, and I performed "Surfer Girl " and "In My Room" a capella with a few lovely girls named Denise and Lottchen (and perhaps Lisa or someone else?) providing complementary hand flourishes and movement and girlish eye-candy and sizzle to enhance my lovestruck teen angel performance. The gals provided a support system to my attempt to share with an audience a celebration of Brian Wilson's creativity, to go-for- it, and to transcend that sense of being a wannabe into an "I am" moment, and to reinforce the idea of the fleeting, hard-to-find, elusive symbolic "other" that us males who dig gals want to embrace. I felt satisfaction in my relaying the feelings of Wilson's songs and my cover versions uncovered my love of his work.
At Book Soup I was finally able to see Brian Wilson in person and pay tribute.
I will never forget the opportunity that I had in Los Angeles to meet one of the greatest pop music giants of my generation and to shake his hand and say thanks.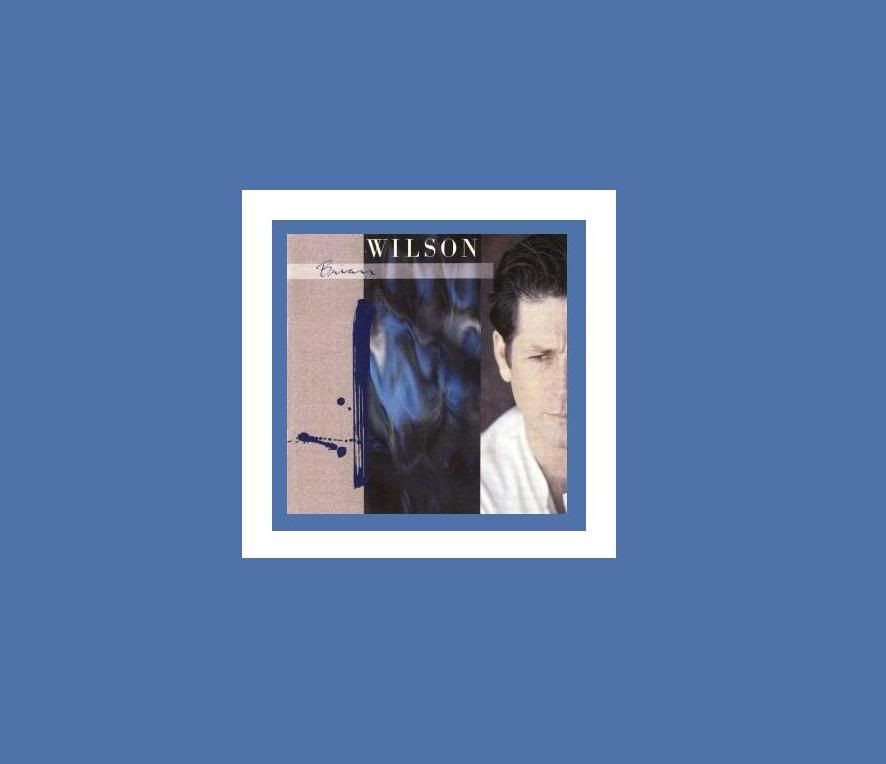 I still think that "Melt Away" is one of his best ever. Given all of the public awareness of the anguish and turmoil that Brian Wilson has had to try and cope with over his many years of personal solitude, this newer tune allowed the listener to return to a state of wonder. In this song, it was such a relief to welcome back an old friend that many people had ignored or abandoned. This marvelous musical world of Brian Wilson's carousel mind and the sonic landscape that only he can create always exists. We just need to find it. With his songs he is providing an invitation to the audience, and as always he is musically saying to anyone who cares or has the time to share in his point of view: "I'm still here, listen."
Like many of the highlights and favorite moments of his finest compostions, at one minute and eleven seconds into "Melt Away", I feel that we can receive the privilege of reaching deeply into the core feeling of a higher emotional expression, one that lies within all of us and is sometimes if not often unexpressed, and this frustration is given a welcome release as it is conveyed by the freedom and sincerity of Mr. Brian Wilson.
Note:
There are several You Tube videos of "Melt Away" available to watch although none of them are the original track as it was released on his solo lp. See if you can find the original to listen to. I had submitted a video link to the original version and unfortunately for this posting, it was withdrawn due to copyright issues with WMG.