Today is June 29, 2011 and it is the centennial anniversary of the birth of Bernard Herrmann who began his film career with Orson Welles on Citizen Kane in 1941.
In the same year he won an Oscar for his score for The Devil and Daniel Webster.
Jane Eyre, The Ghost and Mrs. Muir, On Dangerous Ground, The Day the Earth Stood Still, Mysterious Island, Cape Fear, Fahrenheit 451
and
The Bride Wore Black
are just a few of the memorable and beloved scores that he composed.
Although Herrmann worked with notable directors other than Orson Welles such as Nicholas Ray, Robert Wise, J. Lee Thompson, and Francois Truffaut, it remains true that his work is most closely identified by the public with the films of Alfred Hitchcock.
Bernard Herrmann/Alfred Hitchcock rehash:
What if ?
What if Bernard Herrmann and Alfred Hitchcock had not suffered through a professional and artistic
unraveling of their longtime relationship in 1966 on the film that became
Torn Curtain
?
Hitchcock's previous film from 1964 was
Marnie
and it was the last collaboration he had with Herrmann and it was not a financial hit. The phenomenon known as The Beatles were selling tons of soundtracks to rabid rock and roll fans kids who were going to the movies AND buying the LPs released by United Artists for
A Hard Days Night
and by Capitol Records for
Help!
The ecstatic high of Beatlemania was making MCA Universal jealous for "the youth market" dollars and therefore they wanted to rake in the dollars with big soundtrack sales of a contemporary pop score to
Torn Curtain.
Even though Herrmann promised Hitchcock that he would make a pop score happen that would change the direction of their previous work, it was not meant to be. Alfred Hitchcock was stunned when he visited the studio and heard Herrmann conducting and recording his latest work for
Torn Curtain
which was just as wonderful and old fashioned as his previous work had been for Hitchcock and he promptly fired him.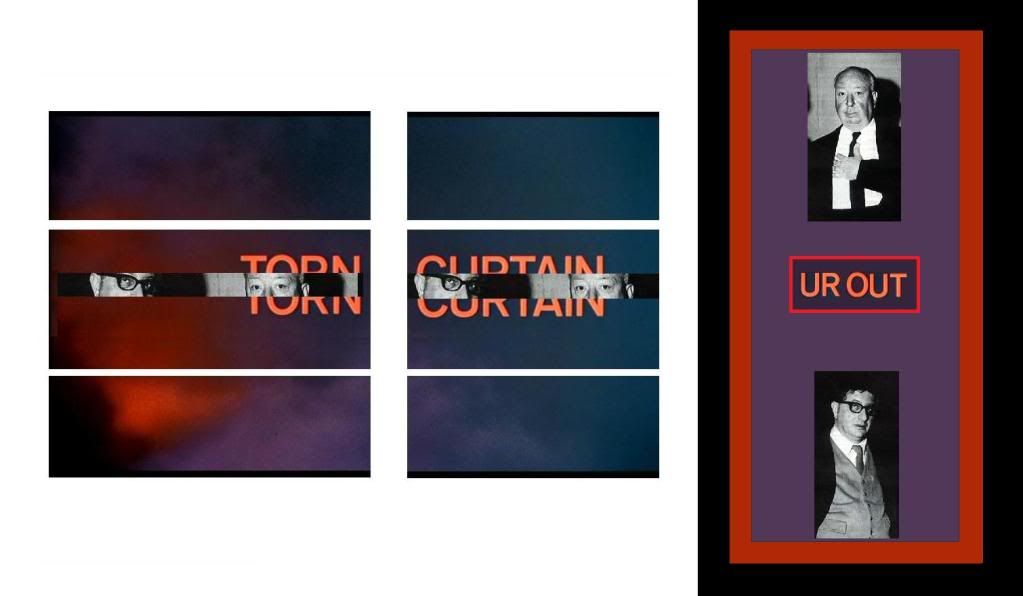 Obviously we will never know what might have been accomplished if they could have renewed their creative partnership. After Hitchcock dismissed Herrmann they never worked together again. Film biographies of Hitch and Herrmann retell the story of how Herrmann stopped by Hitchcock's office a few years later in an attempt to repair their relationship, but purportedly Hitch hid behind a door and would not see Herrmann.
The Wikipedia listing about Bernard Herrmann includes a quoted section from an interview with Herrmann's wife Norma which tries to correct the perception of Hitchcock turning a cold shoulder to Herrmann. Examine the section which follows this lead-in sentence:
"In a 2004 interview with Günther Kögebehn for the Bernard Herrmann Society (titled
Running with the Kids: A Conversation with Norma Herrmann
), she states:"
http://en.wikipedia.org/wiki/Bernard_Herrmann
If you wish to consider the "What If?" question about Bernie and Hitch,
I think it might be appropriate to listen to this Elvis cut . . .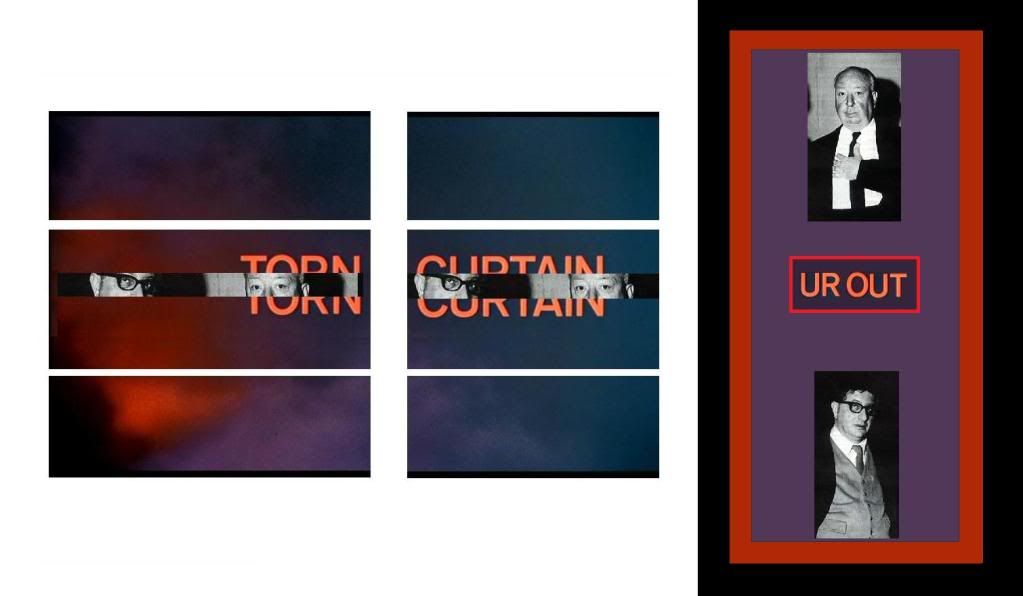 Elvis Presley -
That's Where Your Heartaches Begin
http://www.youtube.com/watch?v=eeifr8lCghM
http://www.youtube.com/watch?v=eeifr8lCghM
It is best to not dwell on what might have been and return our focus as movie fans upon the brilliance of the entire career of Bernard Herrmann, and specifically upon the incredibly successful run that was achieved during their years together as one of the greatest working partnerships of a composer and a film director in cinema history.
As most cineastes know only too well, between 1955 and 1964 they collaborated on eight of the best films directed by Alfred Hitchcock at the height of his powers:
The Trouble With Harry
The Man Who Knew Too Much
The Wrong Man
Vertigo
North by Northwest
Psycho
The Bird
s
Marnie
A total of seven original scores by Bernard Herrmann and one picture as sound consultant on
The Birds.
After the glory years with Hitch and a resurrection of his career by working with Brian De Palma on
Sisters
and
Obsession
in the 1970s
,
Herrmann closed out his mighty body of work with his last score for Martin Scorsese's
Taxi Driver
which was released in 1976 and dedicated to the memory of Bernard Herrmann.
Taxi Driver
http://www.youtube.com/watch?v=vVP9dgZhddc&feature=related
Happy Birthday to Bernie!
All hail Hitchcock and Herrmann!